Fire Pumps, Industrial Pumps, Submersible Pumps, Industrial Pump Suppliers, Australia
Stand Alone or Complete Packaged Fire Pump Systems
Fire Pump selection, design, fabrication and testing is an important part of the Australian Industrial Pump Systems business. We manufacture to Australian Standard 2941-2013 and the Intent of American Fire pump standard, NFPA20. If a fully UL/FM approved pump set is required we import these from our partner suppliers in the USA or UK.
Systems can be supplied as stand alone diesel and or electric pump units with matching control panels, or as "Complete Packaged Fire Pump System" with suction and discharge manifolds, valves, controllers, jacking pump and switches all pre-wired, pre-plumbed and tested as a stand alone system.
Fabrication of steel bases and pipework is carried out in-house with great experience and a flexible design approach allows us to build our pump sets to suit the plant room.
Testing is a high priority and part of our Quality Control procedures, ensuring peace of mind for our customers. Australian Industrial Pump System will deliver on time and achieve the duty points, as quoted.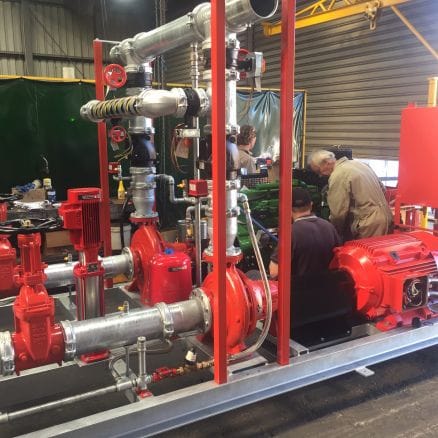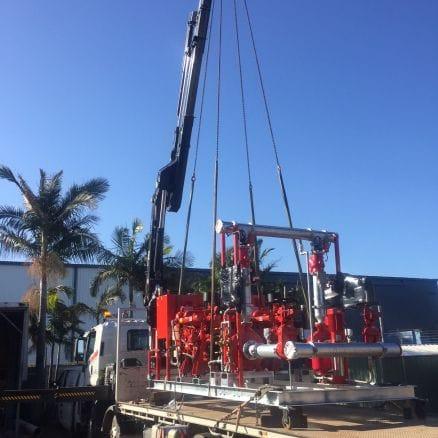 Contact us for more information on Fire Pump Units.