The Prime Company with Commercial Fountains Technology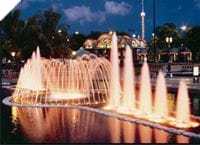 Australian Industrial Pump Systems (AI Pumps) started in 1994 at Adelaide South Australia where we have continued our innovative works and creations with the development of products and services that suits the waste water market, most particularly the mining industry. Industrial Pump Systems was built and has been known all over Adelaide to be the most commendable in terms of quality commercial fountains technology. No other company can compete against AI Pumps in terms of their skill and products. Another amazing fact is that AI Pumps represents numerous highly reputable pump manufacturers and could even choose from the wide range of pumping equipment. Their excellence in this field has earned them the trust of numerous customers and clients knowing that they have that assurance that they will be given the most excellent engineered solution at the most affordable price. Our contact number is open for enquiries on (08) 8244 2100.
Available Maintenance and Commercial Fountains Technology
The Australian Industrial Pump Systems are the highly reputable for their commercial fountains technology, OASE Fountains, submersible pumps, industrial pumps, and they are the lead distributor for OASE commercial fountains technology. Moreover, this encompasses the design and selection of pumps, nozzles and lighting systems to create a stunning visual effect from water. Likewise, its water features were created to be enhanced by the effect of nozzles spraying the water and introducing oxygen back into the reservoir by splash effect. Furthermore, this can help with the control of algae blooms or prevent water from becoming stagnant in commercial fountains technology. Our facility includes a huge testing area that has the capacity to test pumps up to 9000 LPM and even heads up to 160 meters. The testing tank can hold 90,000 liters of water with an additional linked sump that can hold 6750 liters more, designed for submersible, sump, turbine pump, and suction lift testing. We also have a modern pump repair workshop that was established with a steel fabrication area that has excellent welding facilities.
Professional Staff and Exceptional Services for Commercial Fountains Technology
AI Pumps offers the following services:
Industrial Pumps
Submersible Pumps
Pump Service
Pump Maintenance
Commercial Fountains Technology
In addition, Australian Industrial Pump systems has a fully equipped workshop with the professional staff that can repair and test any types of pumps. We also have 3 equipped vehicles for on-site services and maintenance whenever necessary for a customer's call for assistance. Customers may also use our regular planned maintenance schedule or call even after office hours when so required. We also specialise in mine site bore hole pumps and lately we were able to install pumps at Iluka Mineral sands mine and Cairn Hill mine in South Australia. Our testing facilities are highly rated and have the ability to test flows up to 200L/s. Our website holds more information for your desired services and our commercial fountains technology. Call us on (08) 8244 2100 for more details and information.
Call us now to find your solution